Good Oil 👉 Google Marketing
Home of:
🚀 The Local LeGend Marketing Package (be the local "go-to")
🚀 Hey Google SEO Package – are you sick of Google ignoring your website?
🚀 Helpful blog articles below (learn, so you can earn)
We help businesses get MORE from Google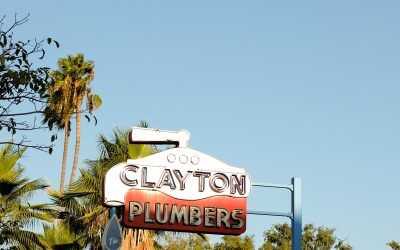 By Corey Hinde "Why did the Plumber retire early? He was flushed with success!" Nothing like a plumbing joke to kick things off, and hopefully help your plumbing business send YOU into an early retirement due to Google driven business growth! There is no doubt...
read more
Happy Results. Happy People
Check out kudos from some happy SEO | Google clients of ours….
We get results for people!

Corey shares a wealth of information to help you grow. Totally recommend!

Bernard Bailey
2021-10-13
Daniel was very helpful explaining how he would do the job and his price/availability was great. His professional response throughout means I'll be using him again.

Amanda Roberts
2021-10-01
I follow Corey in his free Digital Marketing for Rookies group as SEO is an area I am trying to upskill in more for my business. I have purchased the Google My Business course and it has been extremely good value and really useful for me. Amanda Roberts, Director of So the story goes advertising consultancy

Started with Corey's SEO course and have already seen amazing results by following everything step by step, and have jumped 4 pages on my target Google search. Everything was easy to follow and he took the time to talk through any questions I had. Would certainly reccomend Corey to any small business like myself looking to Increase online presence

Corey is very knowledgeable and his Good Oil Digital Marketing Company know their stuff. Highly recommend to anyone unsure where to improve their online customer base.

Rohit Ranchhod
2021-07-05
I've done Corey Hindes SEO Course and it helped me rank higher on Google

Go'n Bush Tours & Events
2021-07-02
Corey is an outstanding communicator and his depth of marketing knowledge is amazing. I am a knock about bloke who needs a helping hand when it comes to digital assists. Corey breaks it down so I can follow easily, he is relatable and ALWAYS willing to help, anytime, I need him! HIGHLY recommend Corey and his team of you are looking to Digitise your business, improve sales and WIN! A+++++ Service they provide.

Judith Yeabsley
2021-07-02
I love how passionate Corey is about both SEO and ensuring business owners can maximise their returns by completing his courses. He over delivers on promises!

Kristen Pember
2021-01-19
Ever since I found the Facebook group Digital Marketing for rookies, I have been offered so much advice, support, help, free videos to watch and work on, and I can honestly tell you, I 100% believe that my business is booming right now from all of Corey's help. I am getting 3 times more calls a week than usual. I look forward to watching much more of your YouTube videos, learning more and doing more for our business. THANK YOU!!!

Melanie Medland
2020-11-04
Great information thanks! Usually I get frustrated just reading the instructions, so I'm stoked to find a page of information that's actually useful.
Let's Start Something New
Fill out these details, and someone will be in touch within 24 hours.