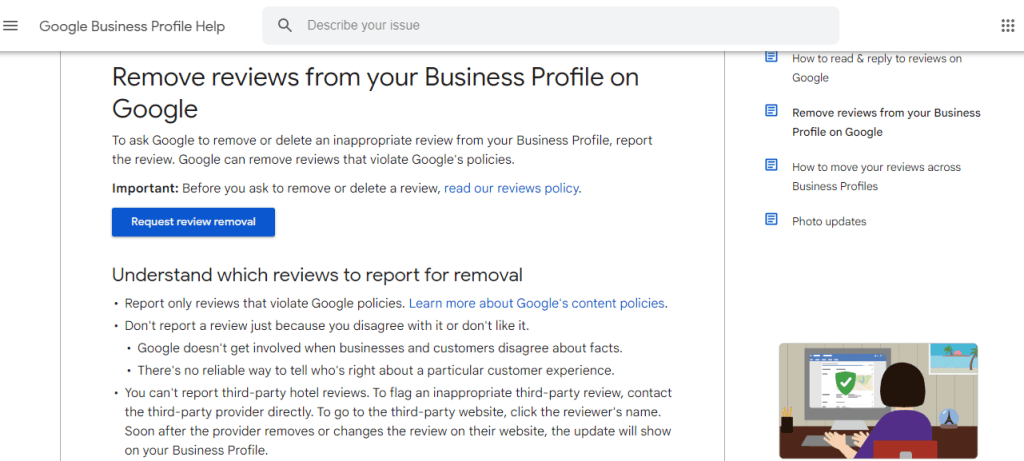 ---
Fake reviews, or what we'd call "hate" reviews, can be very harmful for your business.
Google Business Profile Reviews, or Google reviews are very important, and when the review system is abused, you need to know what to do to remove them.
Fake reviews are reviews that simply are fake – the person never did business with you.
---
---
Hate reviews are when someone for example applied for a job, or is a competitor, and they've gone down the path or also leaving a fake or hate review specifically to harm your business.
Either way, you need to know the best approach.
Here are some steps you can take:
1. Flag the review for removal:
The first thing you should try is to flag the review as inappropriate.
To do this, open Google Maps or Google Search and search for your business name.
Click on the listing, scroll down to the review you want to remove, click the three dots next to the review, and select "Flag as inappropriate."
Follow the prompts to provide the necessary details and submit your request.
Keep in mind that Google may take several days or weeks to review your request and may not remove the review if they do not find it to be in violation of their policies.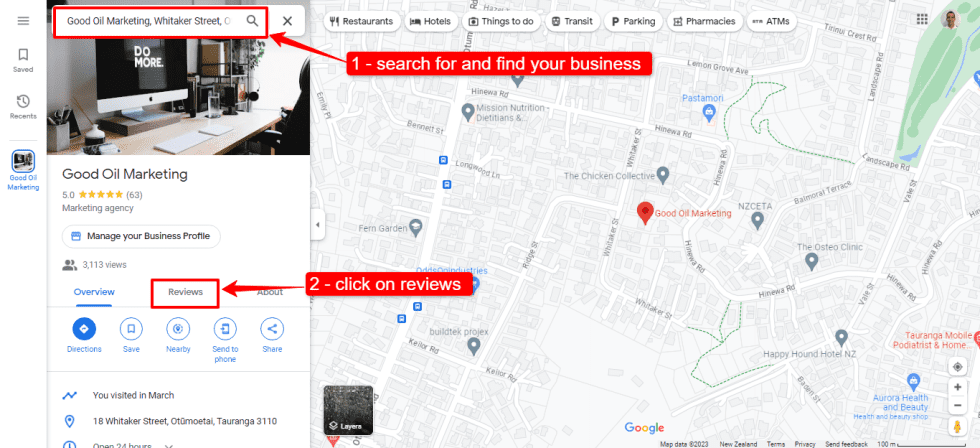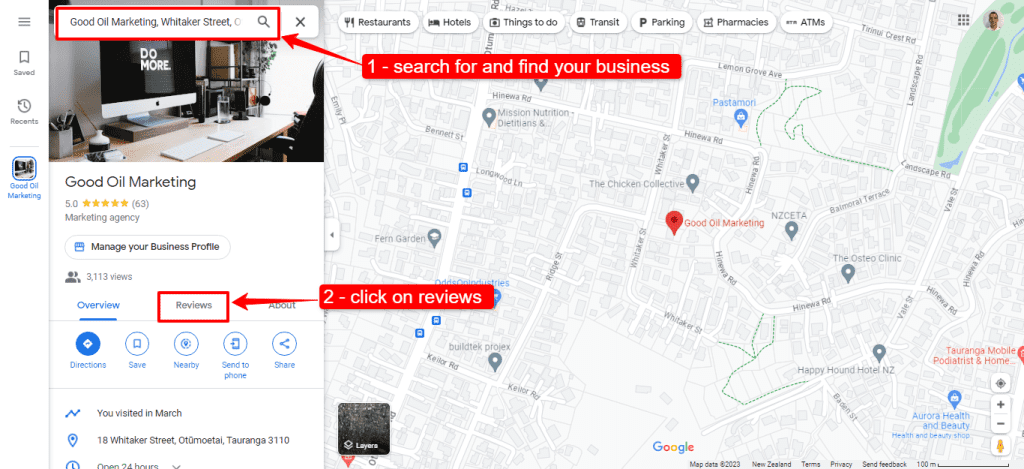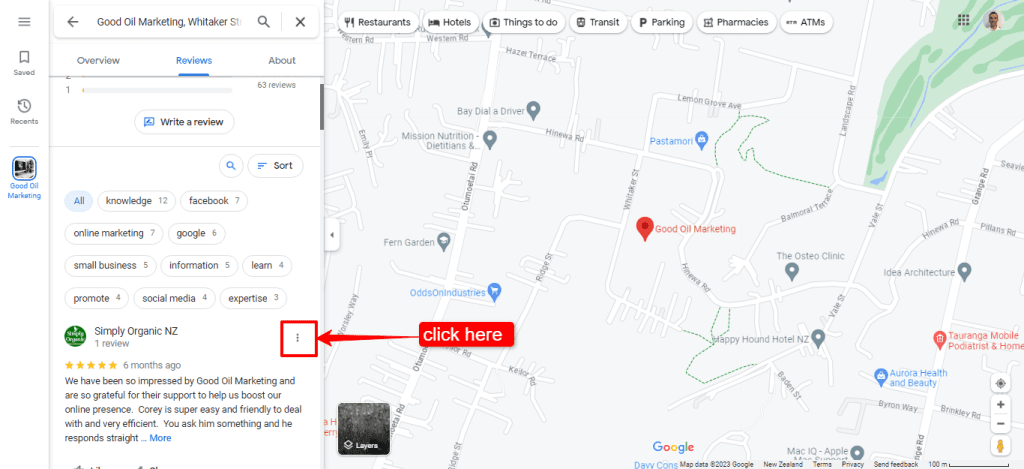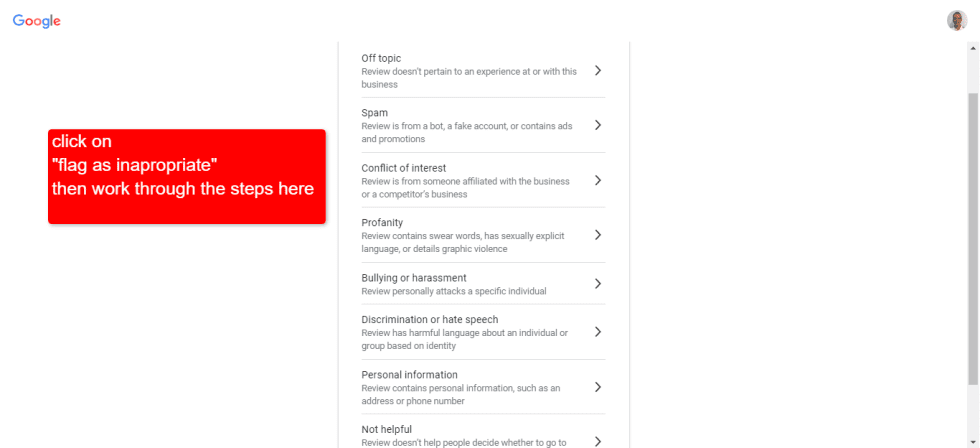 Also – you can get other staff, or friends etc, to report reviews as well.
Locate the business on Google, then report the review as shown below: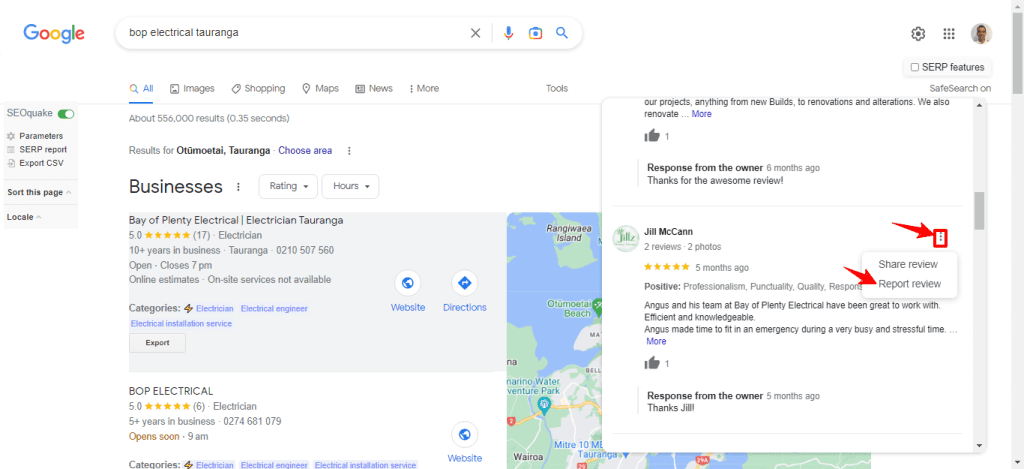 ---
2. Respond to the review:
If you are unable to get the review removed, you can respond to it in a professional manner.
This can help to show other potential customers that you take their feedback seriously and are willing to address any concerns. Keep your response polite and factual.
If the review is fake, something like "we have no record of you doing business with us, its possible you are reviewing the wrong business" can suffice.
---
3. Contact Google support:
If you have exhausted other options and still believe the review is fake, you can contact Google support for further assistance.
Go to the Google My Business Help Center and click the "Contact us" button in the right corner. Follow the prompts to select your issue and provide details about the fake review.
A Google representative will (hopefully) get back to you as soon as possible.
It's important to note that Google has strict policies about fake reviews, and they will only remove them if they violate those policies.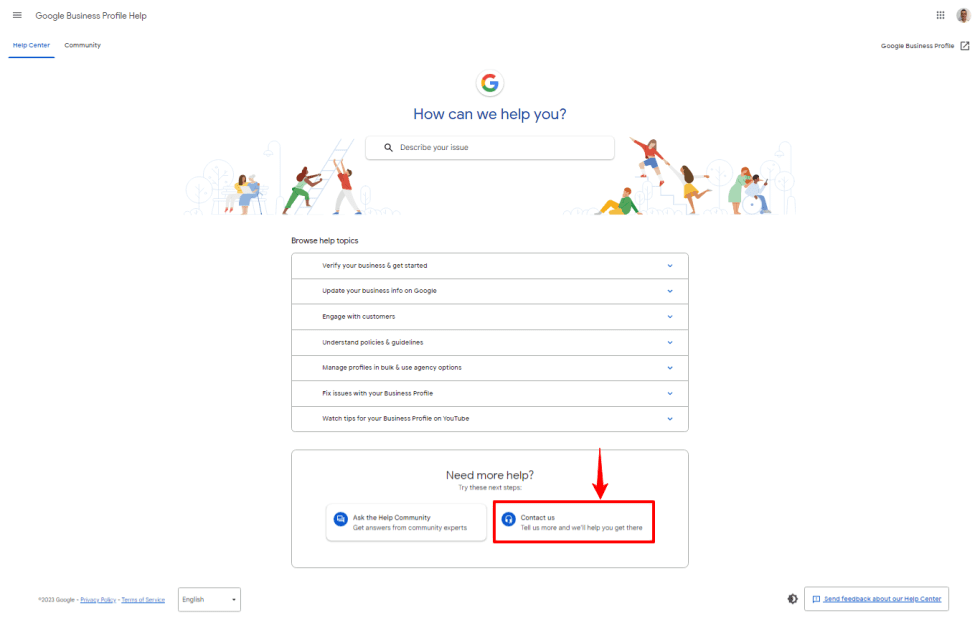 Next Steps:
We always recommend at this point that people work their tail off to get more good, genuine reviews, to improve their overall look on Google. Our best resource for that is our article HERE
Learn more about removing Google Reviews from Google's knowledge base HERE
Video Explainer below:
Alternative Method here:
---
📌 Resources | Tools that will help you:
🚀 More free Google Business Profile training here 👈 click here
👀 New community open now too 👈 click here
🛑 Don't miss our Google Business Profile course – How to rank higher on Google Business Profile {2023} 👈 click here
☎️ Contact Us 👈 click here