FAQ pages appeal to both Google and People.
When something appeals to both Google and people, we should pay attention.
Because really, that's exactly what Google is looking for.
Helpful information that will keep people coming back to Google again and again.
Let's talk about why FAQ pages are so useful….
Help keep people on your site longer
When people are looking at your website for a long time, there are 2 good things that happen:

Google knows, likes it, and sends you more traffic.
People are clearly interested in your business, and are more likely to become a customer.
So, it makes sense that we want to build content that helps us achieve this.
FAQs are wonderful for this because we base the content on questions that potential customers typically have.
Stands to reason then that they'll hang around, and read the page right?
Build internal linking within your site
Internal linking (when one page on your website, links to another page on your website) is good SEO practice.
With FAQs, you can reference articles and other pages on your website, as part of your answer to a question.
This helps people learn more, and also stay on your website longer as well, which we've said above is a good signal to Google.
We've seen FAQ pages where every answer was reasonably conclusive on its own, but also linked to one further article or page on that site.
Use individual questions as social media posts
Struggling to keep your social media accounts up to date and interesting?
Need ideas about what to post on your Facebook page or Google Business Profile?
You can simply lift parts of your FAQ page out, and use them as individual social media posts.
Find a good image, add that in, and you are done.
This tactic can be useful for any platform.
You can even go back to your FAQ page, pick a topic, and shoot a video about it to keep your YouTube channel fresh.
You can then also link from those posts, back to your FAQ page on your website, for more information.
Do be aware that platforms don't love it when you try to take readers away to another resource or site, but if used occasionally and as a pure "value add", this can work well for you.
Save time and communication bouncing around
FAQ pages can be a great way to save time, hassle, and deliver information to people effectively.
Your questions will obviously be the most frequent questions you get, so rather than going back and forth with potential clients about certain features etc, you'll find a good FAQ page will solve all these issues easily.
In this day and age of speed and instant gratification, people really do not want to waste time finding out what they need to find out.
A good FAQ page might be the edge you need over your opposition to convert people from 'research mode' to 'buying mode' more quickly than before.
An Example of a good FAQ page, that we think would help you decide that this is the business for you, is BDVair in Auckland NZ. Check it out.
Another good example is PureBiotics – the reason we have included this FAQ is because it's a product that needs some explaining, and once done, people will understand so much more, and most likely want it!
Use as a sales letter / objection handler
A key part of a smooth sales process is handling objections, or simply reassuring people that your product or service is the right one for them.
Generally, a high quality sales trainer for example will spend a lot of time with sales teams going through the most frequent objections about a product or service.
If you can solve those easily, generally you'll be better at sales.
So, it stands to reason that your FAQ page can address those key objections people have, so they are ready to buy once they get on the phone or reach out.
You can refine these questions over time based on continual feedback as well so that your page gets better and better at this.
Add social proof
Something that we all need more of is social proof.
People are very skeptical about businesses and want to feel at ease when making a purchasing decision, social proof or reviews is a wonderful way to achieve this.
Simply adding some Google Reviews to your FAQ page can be the reason someone buys from you!
How do we build FAQ pages?
Survey your staff
Simply ask your staff, team, or anyone linked to your business – "what are people asking us about?"
Make a list, and there is your starting point for your FAQ page.
Go back through all messages and comments
From all places you exist online. Your Facebook page, any groups you are in, your emails, comments….
Your job here is to simply scroll back through previous communications of any format, and find the questions that pop up repeatedly.
IF you need to become more efficient with Facebook and Instagram messaging, you might find this article from Stewart Gauld quite useful.
Check your competition FAQs
Let's cheat research a bit….
What are your competitors doing? Have they got FAQ pages you can check out?
Check Google "people also ask" and suggestions at bottom of search
As I'm sure you are aware, Google gives us a few BIG hints about similar searched items when we search something.
High up on any search results page, you'll see "People also ask".
This is gold.
Use those questions!
Down the bottom you'll also see "Related Searches" which is another great source of intel straight from Google.
Try answerthepublic.com
This website is great – it helps you generate loads of questions related to your key phrase or words you are trying to win on Google.
Best part is… the results that pop up are based on real Google searches, so this site is well worth paying attention to.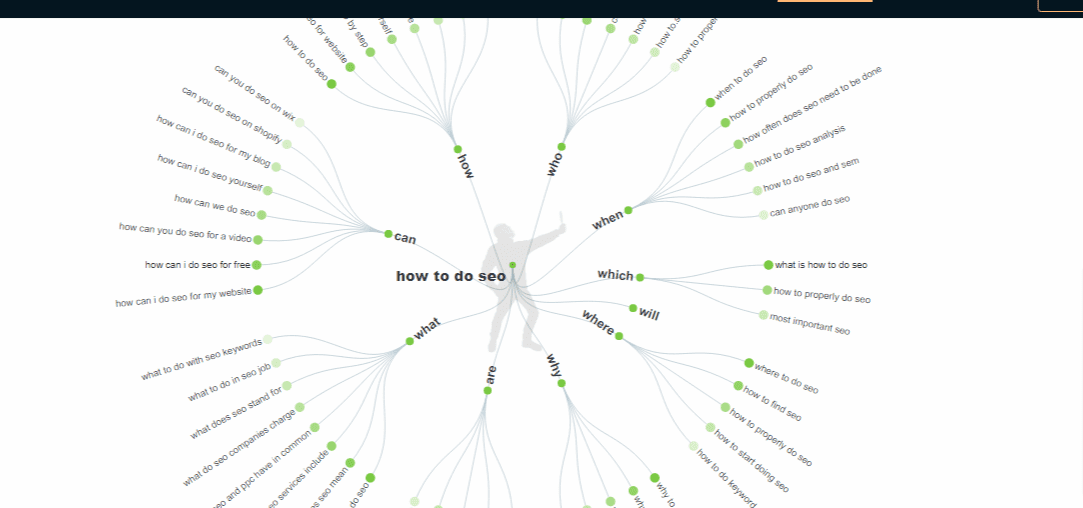 Add a YouTube video of YOU discussing top question or few questions
A YouTube video embedded onto a page can give your website a good boost up the Google rankings. Google sees these pages as "good solutions" to the questions a Google browser is asking about.
So, with that in mind, why not shoot a quick YouTube video discussing some of the questions on the page?
This can help build trust – once people see you talking, they are more likely to trust you.
Add a POP-UP offer
Why not add a pop-up to the page, with a really strong offer?
Marketing can be an expensive game, and on a page such as an FAQ page where people have intent to buy – a good offer that pops-up can be just what you need to convert this "researcher" into a "customer".
Keep adding to page, editing page, and tracking data
Once you have published the page, your work is not over!
Keep an eye on the data, run some Hotjar tests to see what people are doing on your page, and keep improving it.
You can, and should, add more questions to the page as they arise in the business, and keep working on this page to help people truly understand your business, and why they should become a customer.
Because that's really the essence of business – developing customers.
Further SEO Training:
SEO for beginners YouTube video
Contact us HERE if you need some help
✔️SEO New Zealand | Google | Local SEO | Google Business Profile