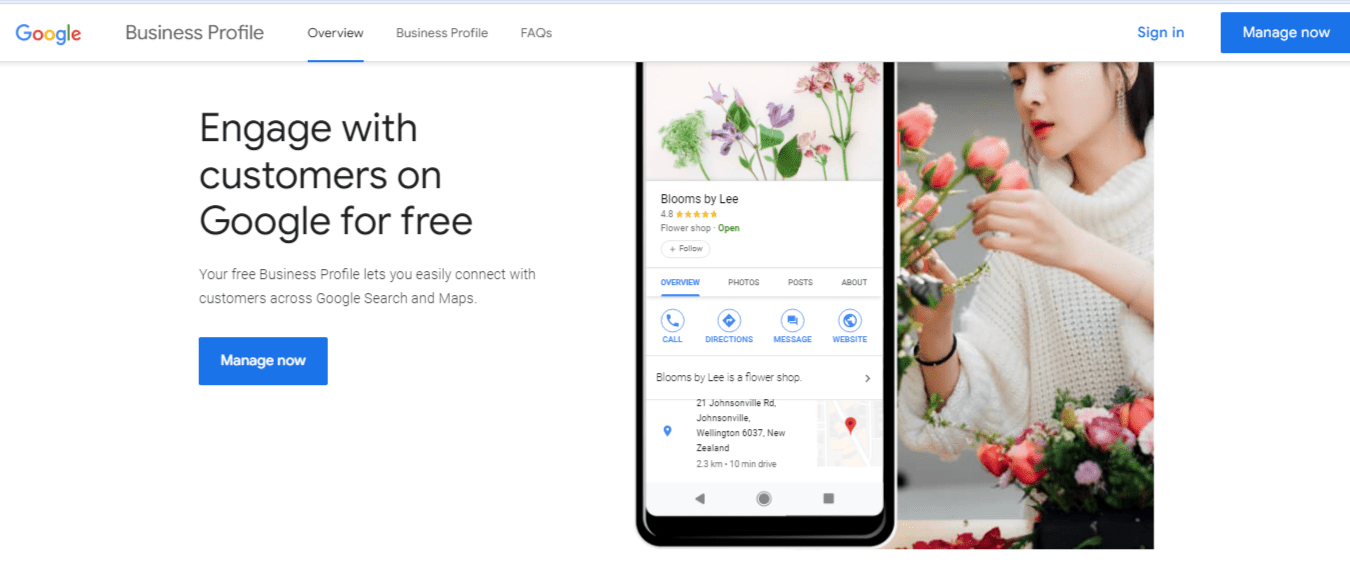 By Corey Hinde | SEO New Zealand
Having your Google Business Profile (GBP) suspended can cause MAJOR stress!
For some local businesses, GBP listings bring in almost all of their new business, so to wake up one day and learn that YOUR listing is gone… oh no!!
However – don't worry too much, it's very common, and most of the time easily fixed too.
Step 1 – try to understand why you got suspended
This might be hard to figure out, but will help you out as you work through this process.
Often, the reason for a suspension is something as basic as Google detecting something was not consistent across the internet – eg your address might not be consistent across all sources.
This can be something that's easily sorted out when you work through the reinstatement process.
At the moment, we are noticing a lot of accounts being suspended in this way – an inconsistency has been picked up by Google.
However, it could also be something more intricate like a review has been placed, that might not comply, so step 1 most certainly is to thoroughly review the Terms and Conditions HERE.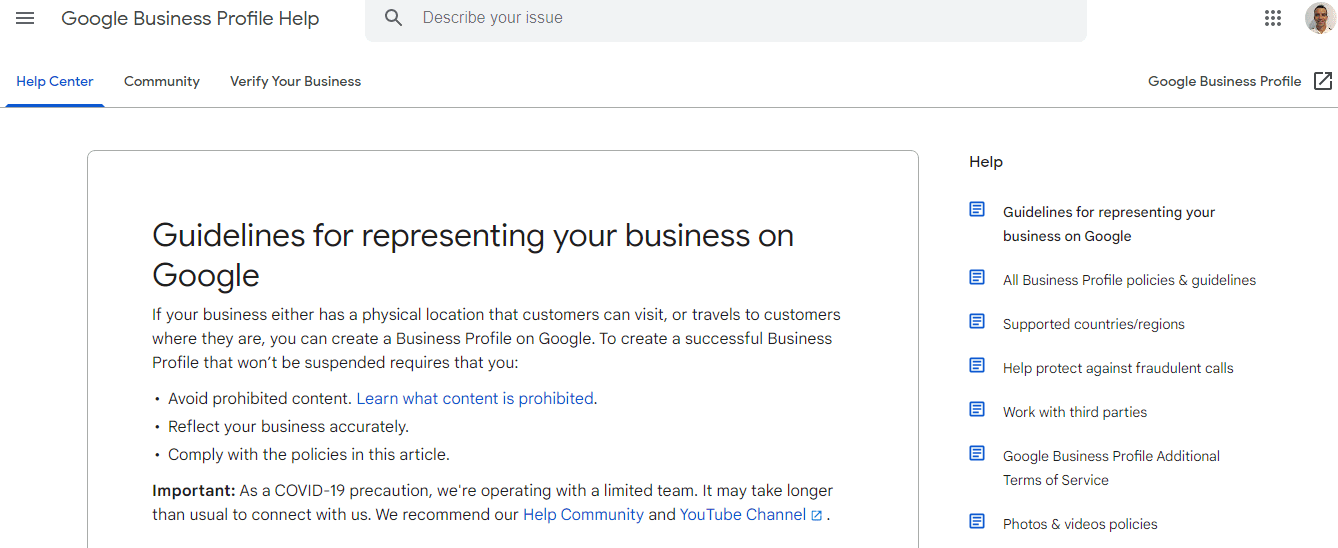 We would also strongly recommend you review the Prohibited Content information HERE as well.
This often is a reason why a listing is suspended.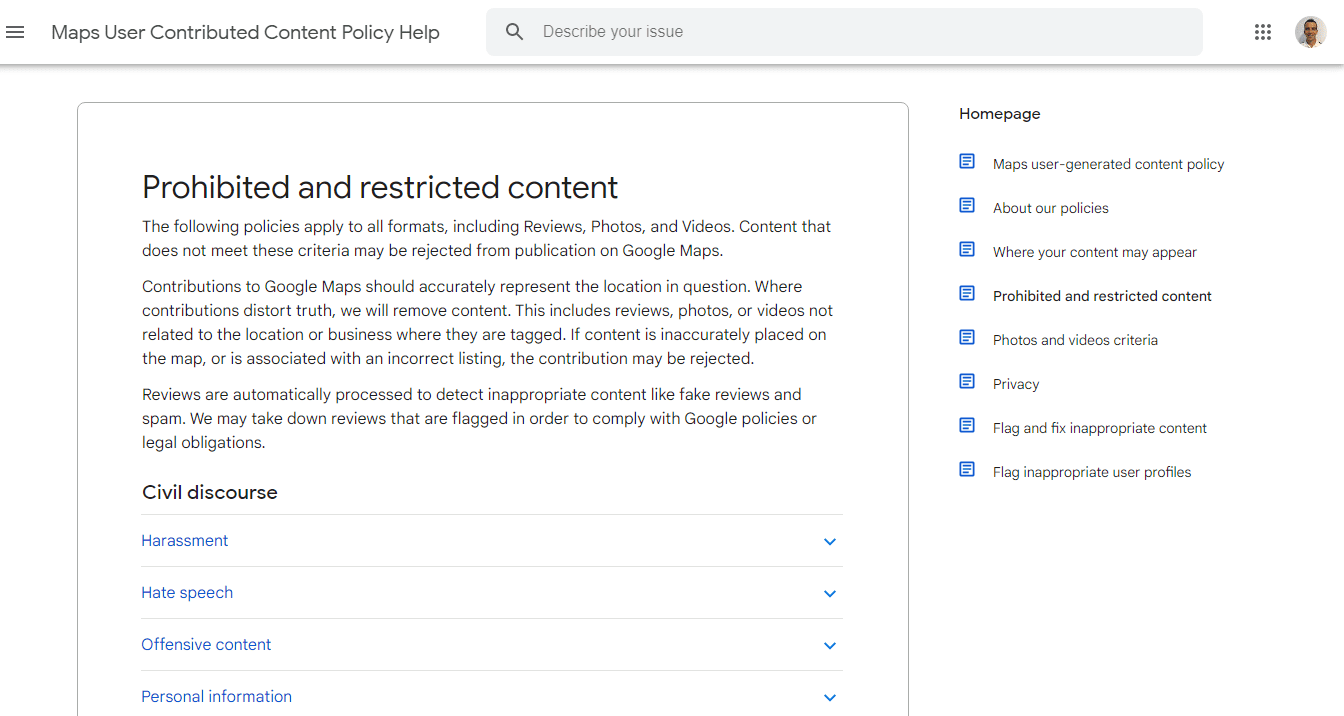 Another useful resource:
Melissa Garner on the Callrail blog – a good article covering more about reasons for suspension, as well as the different types of suspensions.
Step 2 – ask for reinstatement via the Google form
Whether you know why your listing is down or not, the next step is to work through the reinstatement process.
Importantly, you should know whether you have been "soft" or "hard" suspended first.
Soft means you can still see the listing, but can't manage it, hard means that the listing no longer appears on Google.
This is well explained by Ben Fisher from Local Marketing Institute HERE
In fact, that article (above) from Ben Fisher is also excellent at walking you through the reinstatement form process as well, so please do open that article in a new window.
Before you get started on the reinstatement form, you should reach out to Google volunteers here to see if you can get some of their input before you submit – this can be a very useful step.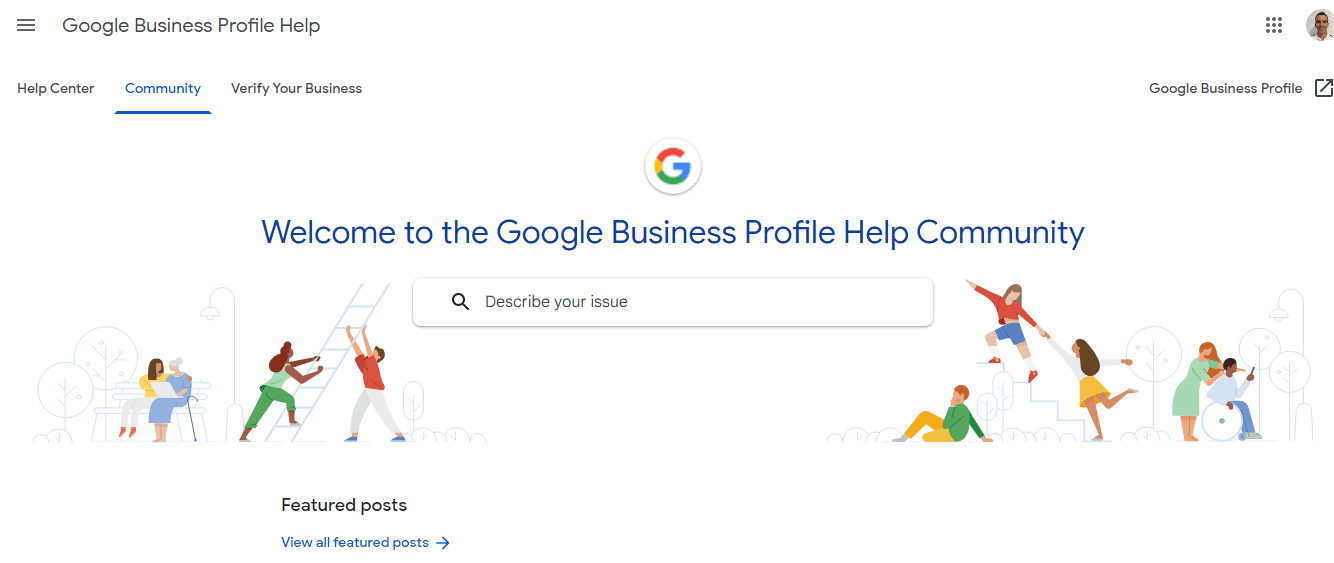 The next step is the most crucial.
You need to work through the reinstatement form, step by step.
👉 HERE is the link to the form.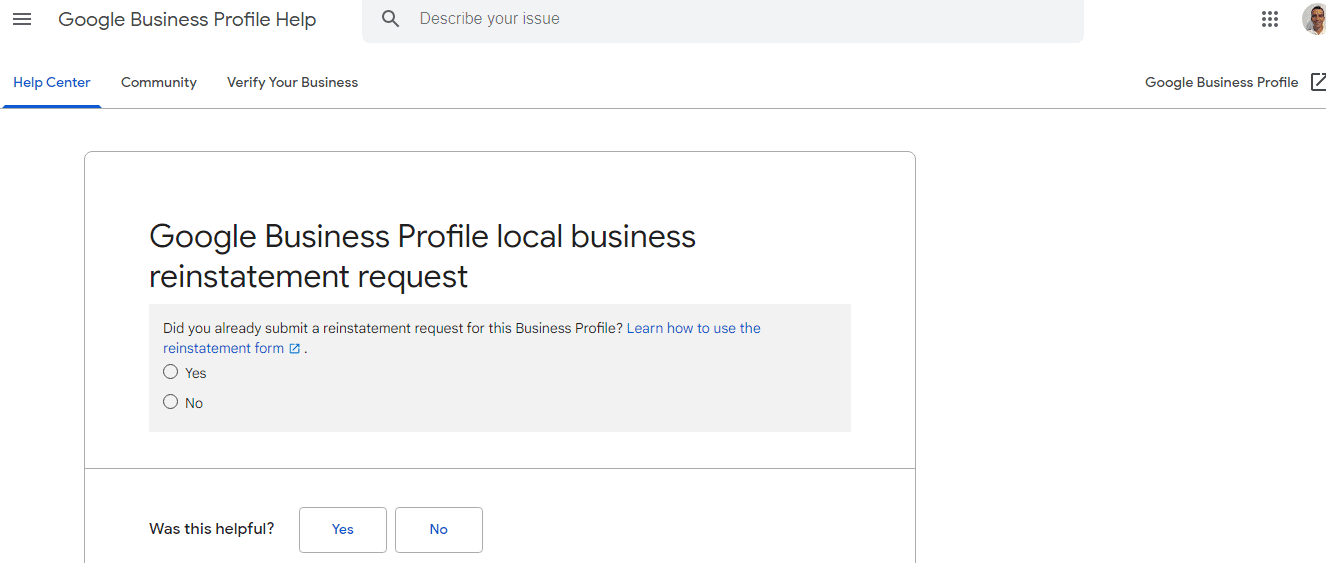 There are lots of questions, with obvious answers, that you need to navigate before the form gets to an actual human.
For example, question 1 is "Did you already submit a reinstatement request for this Business Profile?"
If you answer YES, then you'll be told to sit tight and wait.
Generally speaking, this process will take 3-7 days to complete, so be patient.
If you have any issues with the form, there is help available in the Google community HERE.
Other resources while you wait:
👉 Google Small Business Facebook Group
👉 Google Business Profile Twitter Account
👉 Google Business Profile YouTube Channel
These might be useful as you try to learn more about your suspension, the reasons behind it, and what you need to do to fix it – the MAIN goal remains though… get that reinstatement form seen to, and if possible and required, talk to a human being at Google if things don't go your way initially.
Other ideas we've heard about:
2 methods we've heard of lately, with mixed results.
First was to phone up your local Google Ads representative, and ask them about advertising, and then raise the issue of your GBP listing being down, and can they help with that.
We've heard of this working, but have not tried this ourselves.
Second was to simply start a new listing, with a new Gmail account, and then go for a merged account later on. Not sure if this would work, but we have heard about it
Our strong recommendation is to do as much research as possible first, figure out why your listing was suspended, then complete the reinstatement form, and wait.
If you want our team to look over this process for you, here is our CONTACT form.
Learn more on our video below:
More Resources:
► How to get a QR code for your business to enhance Google Reviews
► YouTube Video "How to use links to improve your ranking on Google"
► How to get more Google Reviews – 13 tactics that work
► Let us manage your Google Business Profile so you rank up the top of Google